RnT & iON Motorcycles
Design Department was approached by our client with a nearly impossible request - completing the design, develop, and creation of prototypes for two unique concept vehicles destined for a major international auto show in less than 13 weeks. Design Department was able to take our client's base vision and transform it into two remarkable and innovative concept vehicle prototypes. These two concepts were the RnT and iON Motorcycles.
The first prototype, the RnT Diesel Motorcycle, was uniquely positioned for rural markets in emerging countries requiring comfort, ruggedness, and reliability with long range and high autonomy. Design Department conceptualized and implemented several unique features for the RnT that were incredibly exciting for the target markets including ample storage areas and a design boasting sturdy, high carrying capacity. This concept appeared as if it could have been put into production immediately as the prototype was highly functional with its robust, rugged design - perfect for rural environments.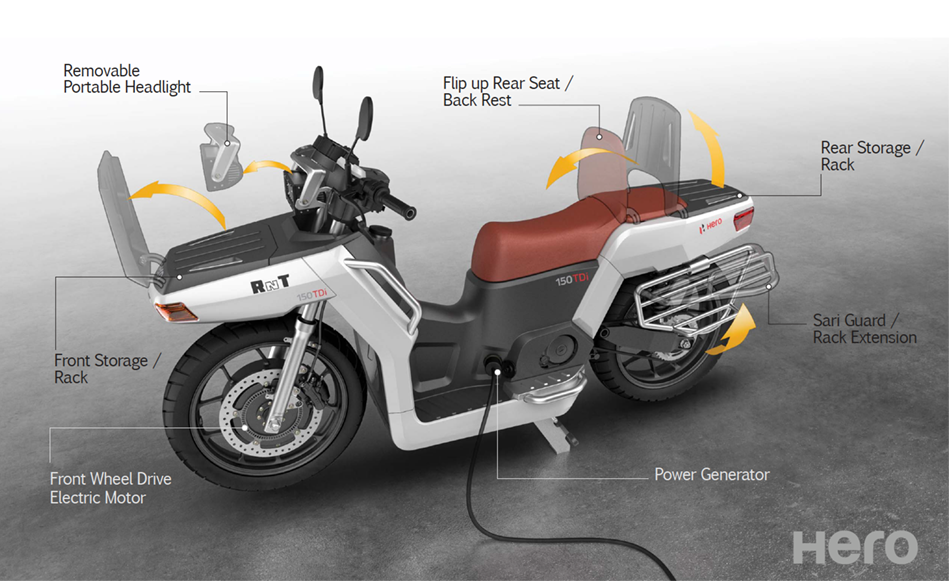 The second prototype, the iON Motorcycle was a look into the future and displayed a vision of how emerging technologies, such as frictionless motors and ride by wire, could transform a familiar product into a sleek design while remaining grounded in reality. The iON concept was a true work of art and delivered a balance between a highly technical appearance, with futuristic lines and curves, while maintaining an approachable, environmentally friendly design. The iON Motorcycle also featured a rechargeable, high capacity Lithium-air battery and electric motors.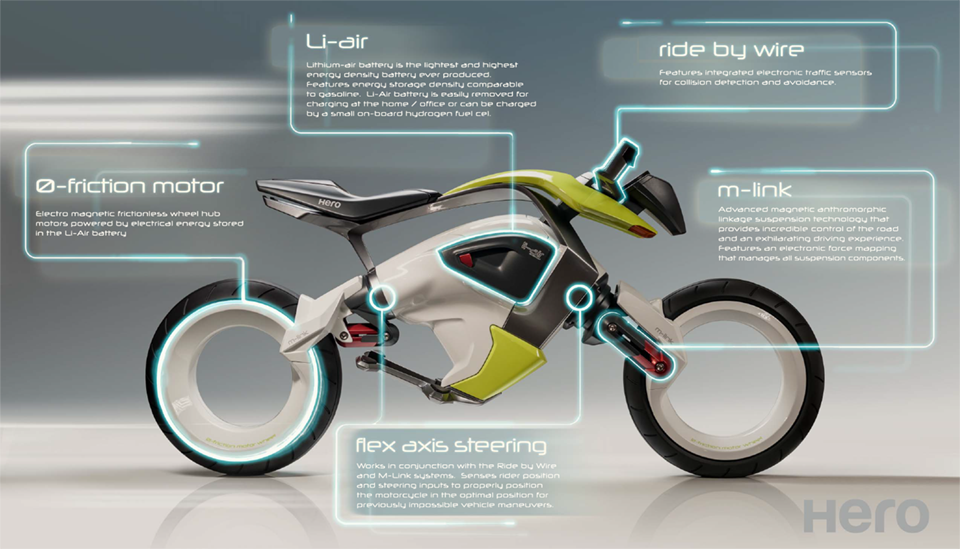 In addition to the physical vehicle prototypes, Design Department delivered high quality marketing materials including HD rendered animations of each product shown in action, hypothetical iON specs, and in-use mock-ups. These animations showcased the key features of the two vehicle concepts and how they would function in the real world. Design Department is built to expertly deliver projects like the RnT & iON within a timely fashion. We are technically sound, fast, flexible and extremely creative in the development of product designs and prototypes. Our client was so happy with the results of the RnT & iON concepts that the project ended with a round of hugs and celebratory high fives. If you are a business owner or key corporate decision maker that is struggling to get your product visions transformed into reality, give Design Department a call. Together we can bring your Revolution to Reality.