Embracing New Beginnings: Our Journey from Downtown Racine to Franklin, Wisconsin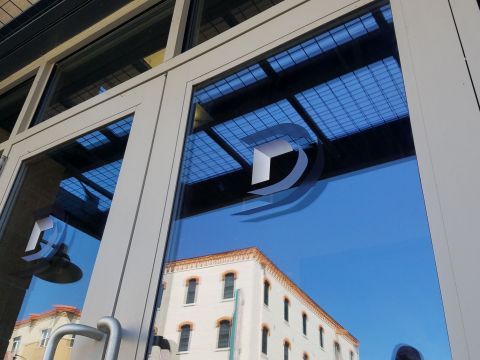 After developing an established and trusted brand for product design and development, the time has come for Design Department Inc. (DDI) to step into the exciting next chapter of our journey. It's bittersweet to bid farewell to our longtime home in downtown Racine, Wisconsin, but we are excited to embrace the promising future that awaits us in Franklin. In this blog post, we want to share our inspiring journey over the last 6-7 years, highlighting our commitment to delivering world-class solutions for our clients.
The DDI Journey:
Back in the summer of 2017, we achieved a significant milestone by hiring our first employee, Alex Gruber. With Alex joining our team, we established our roots in the heart of downtown Racine. Over time, we experienced tremendous growth, solidifying our reputation as experts in new product design and development. The growth we experienced in downtown Racine was a clear sign that we needed to expand, leading us to the new beginnings in Franklin.
Navigating Change and Gratitude:
The seamless transition from our downtown Racine office to our new office building in Franklin, Wisconsin, was made possible by the support and collaboration of individuals like Barry Fries of Johnson Financial Group and Adam Bardosy of Mallery S.C. We want to express our deepest gratitude to the downtown Racine community, particularly the Logan Martin of Johnson Redevelopment Corporation, for their unwavering hospitality throughout our time in the downtown Racine office.
Saying Goodbye to Familiar Lunch Spots:
As we bid adieu to our beloved lunch spots in downtown Racine, including the iconic Red Onion Cafe, the cozy haven of Maple Table, the lightning-fast delights of Jimmy John's, the flavorful escape of Asiana, and many others, we carry with us cherished memories and heartfelt appreciation for the vibrant atmosphere that shaped our remarkable journey. These culinary gems were more than just places to satisfy our appetites; they became integral parts of our daily routines, fostering creativity and camaraderie within our team. The laughs, the conversations, and the delightful flavors will be missed as we embark on this new chapter in Franklin, Wisconsin.
Celebrating Achievements and Expertise:
Throughout our growth, DDI has remained dedicated to delivering world-class new product design and development services. Our commitment to excellence has earned us recognition in the industry and the trust of clients seeking innovative solutions. As a team of skilled professionals, we continually push boundaries and create transformative designs that shape the future.
Looking Forward:
Our move to Franklin signifies a new phase of expansion and innovation. The spacious new office provides an ideal environment for collaboration, ideation, and creativity. As we settle into our new space, we are excited to welcome new projects, forge new partnerships, and continue delivering exceptional results for our clients. The possibilities are endless, and we can't wait to see what the future holds.
Connect with Us on LinkedIn:
Our journey from downtown Racine to Franklin symbolizes our growth, adaptability, and unwavering commitment to providing world-class new product design and development services. As we bid farewell to cherished memories in Racine, we remain focused on embracing new beginnings, expanding our reach, and creating transformative solutions. Join us on LinkedIn to stay updated on our remarkable achievements and the exciting ventures that lie ahead!